I never see as many films as I'd like; especially not in the cinema. I doubt that will ever not be true. So, when (if) I eventually catch up on all 2019's cinema I might look back on this brief top 5 and gasp at the glaring omissions made. Oh well, it can't be helped. And at least there'll be a morbid entertainment to it, like when you open a time capsule made in your pre-teens and discover "I love Soulja Boy" scrawled on every page (not that I've ever done that, of course).
5. Ray & Liz (dir. Richard Billingham)
Richard Billingham's most celebrated work as a photographer is Ray's a Laugh: an intimate, vivid, funny and terrifying collection of photos of his parents and the cramped, grimy poverty of his childhood. In Ray & Liz, his first film, he works from the same inspiration. The result is equally evocative (you can almost smell the cigarette smoke and alcohol breath), but here the perspective is one of memory, not immediacy; there's a close-up nostalgic beauty to the film's grainy cinematography. Ray & Liz viscerally presents the hard truths and small victories of a poor family in Thatcher's Britain.
4. John Wick: Chapter 3 – Parabellum (dir. Chad Stahelski)
Punching, kicking, shooting, stabbing, twisting, slamming, cracking. You either like this sort of thing or you don't. But for those of us who do, the John Wick films are deliriously entertaining, and Chapter 3: Parabellum might just be the most entertaining yet. The ridiculous mythology of the films' universe is expanded on even more, and the fight scenes are some of the most extravagantly thrilling ever put on screen. As absurd as it is, Parabellum works because the crew and the performers are exhaustingly committed to what they do, and clearly take as much delight in wowing us as we do being wowed. One for the fans.
3. Capernaum (dir. Nadine Labaki)
Shot on the streets of Beirut, Capernaum (meaning "chaos") is the story of a young boy's struggle for personhood, told with painful realism, a dash of dark humour and a lot of heart. It starkly illustrates the man-made horrors of internationalised poverty (particularly surrounding refugees) and brilliantly shouts a plea for humanity amongst the chaos of its title. Directed with poetic naturalism and featuring a brutally honest performance from its 12-year-old lead, Capernaum is that rare thing: a powerful polemic which is not as simplistic as it may seem on the surface.
2. High Life (dir. Claire Denis)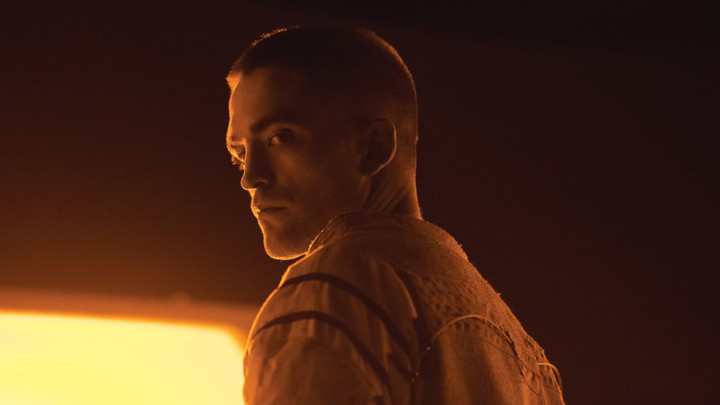 Claire Denis' sci-fi High Life is a film that was always destined to polarise audiences. Violent and fleshy, nonlinear and ambiguous, its grim take on humanity is not for everyone. But through Robert Pattinson's central character and his strangely affecting relationship with his daughter, Denis introduces some kind of hope (although exactly how much hope is a question we are left to answer). With her delicate camera she creates a vision of space as sensual as it is lonely. High Life is gripping and maddening – a bold, uncompromising work.
1. If Beale Street Could Talk (dir. Barry Jenkins)
Barry Jenkins' follow-up to Moonlight should've been a lot more hotly anticipated than it was, especially as it's based on a James Baldwin novel, but the O****s were busy celebrating a version of 20th century America as rewritten by white people, while in the UK it got saddled with a bizarre Valentine's Day release date. But If Beale Street Could Talk needs no buzz to make it a vital work; a soaring, vibrant and achingly human tale of lovers wrenched apart by hate. With its stunning closeups and magnificent score, Beale Street is a gorgeous film, and cements Jenkins as one of the world's most compassionate filmmakers.