At the time Wong Kar-wai's most expensive film by some margin, 2004's 2046 is ludicrously dense— a kaleidoscopic vision of a tormented present, a fictional future which comes to represent the past, and apparent past memories which are actually the (real) future. Centering on Tony Leung's Mr. Chow and framed as a loose sequel to 2000's In the Mood for Love, 2046 spans a period of several years, charting Mr. Chow's exploits following the loss of Maggie Cheung's Su Li-Zhen. Where In the Mood for Love is sparsely elegant, 2046 is sprawling. For those who felt that In the Mood for Love served as the distillation of everything that makes Wong great, 2046 proved too much, and 2013's equally unwieldy The Grandmaster did nothing to lure them back (the less said about 2007's My Blueberry Nights, the better).
2046 notably marks certain changes to Wong's regular coterie of performers and crew members, something which always seems to herald a new era for him. Christopher Doyle, the cinematographer on all of Wong's films since Days of Being Wild, is credited here for the last time; Wong's films since have been lush and stately rather than loosely, invigoratingly hyperkinetic. 2046 also introduces certain new faces; first, Gong Li, who Wong would work with again on 2004's The Hand. Li plays a woman with a mysterious gloved hand, also called Su Li-Zhen. At the core of 2046 is Zhang Ziyi as Bai Ling, who was catapulted to fame some years prior with 2000's Crouching Tiger, Hidden Dragon (dir. Ang Lee), and would work with Wong again on The Grandmaster. Acclaimed as she was for her prior work, 2046 saw Ziyi praised by Daniel Egan of Film International Journal as being "on a level with the world's best actresses." Criterion's fabulous retrospective of Wong's oeuvre includes an article on his regular collaborators – "the stars in (his) universe." Andrew Chan notes that as "Wong's gaze turned outward, his stable of regular players grew to include more members hailing from (outside of Hong Kong)." 2046 is a notable example of this increasingly pan-Asian approach action – the film flits between Singapore and Hong Kong, and features actors from China (Zhang, Gong), Japan (Takuya Kimura), and Taiwan (Chang Chen). Funded by production companies in Germany, Hong Kong, China, France, and Italy, 2046 is a truly international film in every sense of the word, and one of Wong's first films made in collaboration with countries outside of Asia.
Beyond these easily quantifiable parameters – stars, crew, production – it's difficult to explain what, exactly, 2046 is. 2046 is not Wong Kar-wai's first attempt at a pseudo-sequel, nor his first film to weave together a series of interconnected vignettes. It's not even his first film to dispense with traditional notions of linear chronology. Nonetheless, it gives the impression of something totally different for the Hong Kong auteur.
2046 is also not a science fiction film; at least, not within the genre parameters by which we understand the term. Sci-fi is so often political and there are hints of this in Wong's film; 2046 is, after all, the year in which China's promised 50 years of no change for Hong Kong draws to a close. However, 2046 primarily uses sci-fi (and storytelling in general) as a deeply personal means by which Tony Leung's Mr. Chow can process his heartbreak. In some respects, it might be more accurate to refer to 2046 as a ghost story. Maggie Cheung's credited 'special appearance' as Su Li-Zhen amounts to less than a minute of footage, but the weight of her absence shapes the resulting film almost more than anything that happens on-screen.
"Love is all a matter of timing," Mr. Chow intones in voiceover at one point. "It's no good meeting the right person too soon or too late."
He's referring to Su Li-Zhen – and later, Faye Wong's Jing-Wen – but in retrospect, the timing was not right for 2046 either. The film took four years to complete, fielding the SARS epidemic, amongst other issues, along the way. Scheduled to debut at Cannes, it was still being edited right up until the hour of its release. The response was positive, particularly upon its general release, but Wong's hopes of winning the Palm D'Or following Tony Leung's Best Actor win for In the Mood for Love in 2000 proved fruitless.
Letterboxd lists 2046 under 'drama,' 'fantasy,' 'romance,' and 'science fiction'. Aspects of it certainly fall into each of these categories, but apply any of them to the film as a whole and they sit uneasily. Wong has always spliced genres with tangible glee, but with the exception of 1994's Ashes of Time, 2046 is perhaps his only film which is practically impossible to reduce to any sort of soundbite regarding its plot or its mood. Which of the rotating roster of beautiful women to mention? Which of the time periods? It's a daunting prospect – one can't help but feel sorry for anyone responsible for writing a blurb for a DVD cover.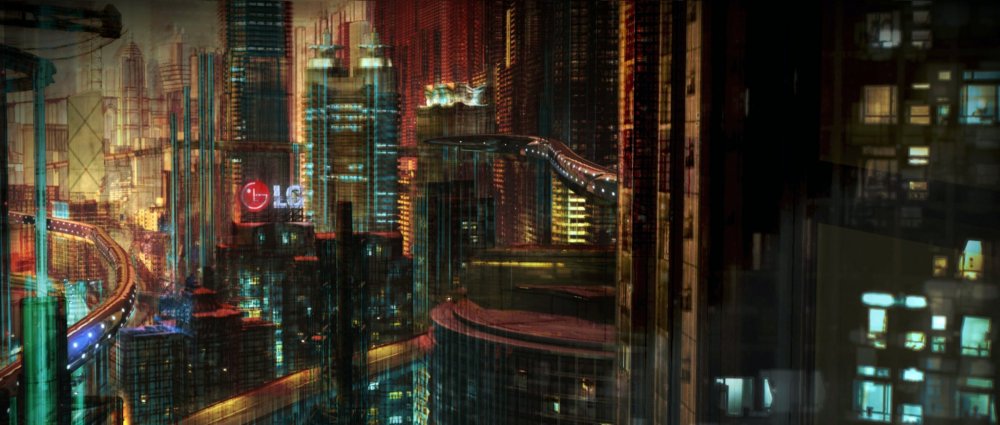 Early promotional images promised a more out-and-out genre film – Nathan Lee of Film Comment recalls "a sepia-tinted still of—what?—some fabulously convoluted dystopia?…(and) the numbers 2046 emblazoned lengthwise across the image in an embossed, label-gun font." Wong's sci-fi world – invented by Mr. Chow as the setting of a schlocky newspaper serial – is less dystopia, more runway show. Populated by gorgeous androids (Faye Wong, Carina Lau, Maggie Cheung) swathed in avant-garde couture, the location is ill-defined. We know that a train runs through it, ferrying passengers to 2046 in the hopes that they might find something (or someone) they've lost. The world building is far less rigorous than usual for a sci-fi setting, and indeed far less specific than expected of Wong, whose fastidious mise-en-scene so often communicates the unsaid. We don't know where the visitors to 2046 come from, we don't know whether they find what they're looking for, we don't even know where 2046 is. We do, however, know the most important thing of all about 2046: "In 2046, nothing ever changes."
It's an approach to science fiction that strikes one as novel. Wong is not, of course, the first director to present his audience with visions of lonely androids, neon-lit cityscapes, avant-garde fashion. But in reducing science fiction down to what feels akin to its barest elements, Wong also ensures that there is no need for the audience to decode, to analyse, to theorise. 2046 is nakedly honest – a work of total fiction, conceived by our lonely central figure as a means of catharsis, an escape, a lament.
It's a naïve view of science fiction in a sense, presented with total sincerity and refreshing in its beauty, its guilelessness, its honesty. If one is to adhere to strict genre categorisations, As Tears Go By can perhaps be considered Wong's gangster movie, Ashes of Time his wuxia film, In the Mood for Love his defining romance. Perhaps 2046 can indeed be considered his sci-fi. But, as anyone who has seen it can attest, it is so much more.