Dead to Me is a testament to how meaningful relationships often invite difficult yet unexpectedly beautiful changes. For three years, creator Liz Feldman placed Jen Harding (Christina Applegate) and best friend Judy Hale (Linda Cardellini) on the frontlines of loss, cracking open their hearts to let the light in. Their story comes full circle in a hilarious and heart-wrenching conclusion true to the show's themes and ideals.
Season 3 opens with Jen and Judy on an island vacation, relieved that the Steve Wood (James Marsden) murder is behind them. However, Dead to Me fans know better than anyone that bad things happen to good people. Moments later, Jen's piña colada becomes the bloody bird she used to hit Steve, and we realize it's a dream. After a drunken Ben Wood (also played by Marsden) hit their car and sped off in the season 2 finale, Jen and Judy actually landed in the emergency room, not a relaxing beach.
Then comes the first twist: The doctor accidentally gives Judy's MRI results to Jen and they show shadows that might be masses. Meanwhile, Ben tells Judy that the FBI found Steve's remains. The look on Judy and Jen's faces reminds us that no matter our best-laid plans, shitty surprises are inevitable. After all, "life isn't a Hallmark movie" (thanks, Jen!).
Dead to Me season 3 is determined to close every book. Though a touch overambitious, this walk down memory lane adds hope and humor to the otherwise heavy season. Jen and Judy convince Jen's nosy neighbor, Karen (Suzy Nakamura), to trash her street camera footage tracing Steve to Jen, along with Karen's unhealthy attachment to her ex-husband. Steve's secretary, Kayley (Haley Sims), returns with her signature "Hey, girl!" at Steve's funeral, standing by the empty designer suit in Steve's coffin. Judy even gets closure through one last night with Michelle (Natalie Morales).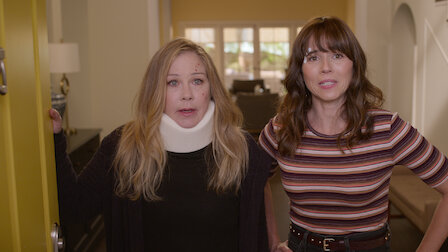 Jen and Judy's banter makes up for the season's shakier moments, elevating all their scenes (including a let's-reclaim-our-youth mushroom trip). Despite getting diagnosed with Multiple Sclerosis during filming, Applegate delivers an award-worthy performance by balancing Jen's vulnerability with her exceptionally witty comebacks. Marsden also takes Ben to new heights, expanding his character into a funny but broken man whose alcoholism and guilt about Steve compel our compassion. And Cardellini returns to flawlessly portray Judy's struggle with her uncertain future after being diagnosed with stage 4 cervical cancer.
Notably, Dead to Me season 3 recognizes that Judy and Jen's friendship is precious but complicated. Judy's chemo fails; she spends the rest of the season accepting her mortality and learning to put herself first. Jen hides an unplanned pregnancy from Ben and refuses to believe Judy is dying; she's too afraid to relinquish control. After years of clinging to each other to cope with their intertwined losses, season 3's avian symbolism — from the murder weapon to Judy's paper cranes — underscores that to spread their wings, they need to let go. The final episode, "We've Reached the End," shows Jen and Judy come to terms with their trauma and diverging fates in a Thelma and Louise-esque Mexico getaway. In a brilliant moment of character growth, Judy convinces Jen to face reality and reunite with Ben before sailing off into the unknown. Their last conversation is imbued with so much tenderness that you'll need to grab the tissues.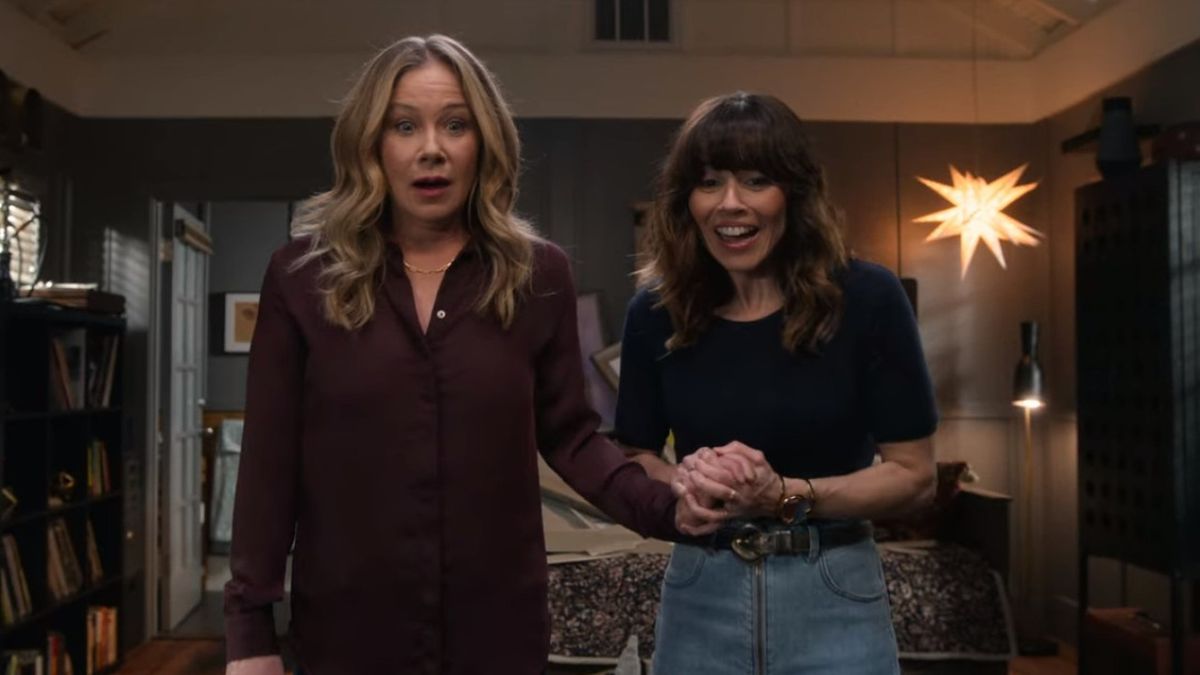 Exploring Jen and Judy's transformations against a backdrop filled with yellow tape is the season's major hang-up. For one, the Steve investigation subplot is convoluted. And Feldman never ups the stakes enough to convince us that Jen and Judy won't get away with Steve's murder (they do, of course). Detective Perez (Diana Maria Riva) and Detective Prager (Brandon Scott) play a lukewarm game of cat and mouse as Perez covers for Jen — again. Commendably, Riva and Scott perform with conviction despite being constrained by the predictable narrative. FBI agent Glenn Moranis (Garret Dillahunt) adds more comedy than danger, even when he interrogates Jen. He, too, ends up dead; we don't find out whether Jen poisoned him with a scone or if the Greeks sent him to an early grave. But the off-kilter suspense doesn't deliver a fatal blow. Endings, whether real or fictional, are often a little messy.
The final scene is appropriately ambiguous. We see Jen holding her new baby girl, Ben at her side while her sons play in the pool. Jen says to Ben: "I have to tell you something." Then the screen goes black, leaving us to imagine Jen confessing to Steve's murder and what comes afterward. Love it or hate it, it drives home Dead to Me's credo: Facing the truth can be devastatingly complicated, finding forgiveness more so, but it's the only way to free ourselves from the past.
Creator: Liz Feldman
Directors: Rebecca Asher, Jenée LaMarque, Silver Tree, Liz Feldman
Producers: Linda Cardellini, Peter Chomsky, Buddy Enright, Denise Pleune, Carrie A. Tyson, Emma Rathbone, Kelly Hutchinson
Cast: Christina Applegate, Linda Cardellini, James Marsden, Garret Dillahunt, Diana Maria Riva, Brandon Scott, Natalie Morales, Sam McCarthy, Luke Roessler, Max Jenkins, Suzy Nakamura, Haley Sims, Frances Conroy, Valerie Mahaffey, Katey Sagal, Keong Sim, Marc Evan Jackson, Adora Soleil Bricher
Release Date: November 17, 2022
Available on: Netflix
Trailer here