To celebrate the release of Corneliu Porumboiu's Infinite Football, we're looking at the ten best films about the beautiful game. Grinding to a halt due to the current pandemic, now Is the perfect time to dig into football history. Both distant and modern, these ten works exemplify everything we love about football.
10. Make Us Dream (2018, Sam Blair)
At number 10 is Sam Blair's documentary about Liverpool legend Steven Gerrard. It is hard to think of a figure who took so much responsibility on his shoulders. Blair's documentary charts Gerrard's meteoric rise within the Liverpool side, his glories, and his regrets. Make Us Dream is a documentary that conveys just how much football can mean.
9. Looking for Eric (2009, Ken Loach)
Ken Loach's Looking for Eric is a charming look at the life of football mad postman Eric Bishop (Steve Evets), who, amidst a crisis, receives help from the unlikeliest of places: his footballing idol, Eric Cantona. The film is lighter than many Loach films and explores the relationship between football fan and football icon.
8. The Damned United (2009, Tom Hooper)
Before demonstrating his technical skill by having unfortunate designers create CGI buttholes for Cats (2019), Tom Hooper directed a gem of a biopic about the best England manager we never had. The Damned United looks at the career of Brian Clough and his rivalry with Don Revie. The film features a marvellous performance from Michael Sheen as Clough, whose time at Derby County during the 1970s propelled him to the highest echelons of the English game.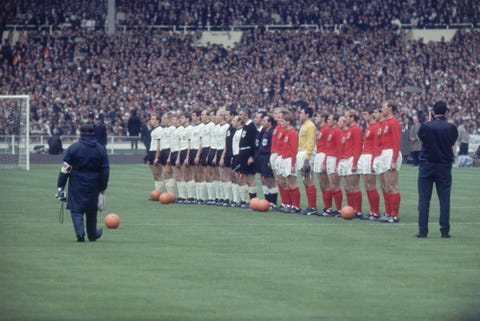 7. Kicking and Screaming (1995, Jean-Claude Bragard)
The first of three television entries on this list, Bragard's Kicking and Screaming is a six-part documentary charting the evolution of English football from its conception, right up until the formation of the Premiere League in 1992. Kicking and Screaming is comprehensive, funny, and a brilliant starting point for all those wanting to get into football history.
6. Football as Never Before (1971, Hellmuth Costard)
In 2006, much was made of the documentary Zidane: A 21st Century Portrait, which used 17 synchronised cameras to track Zidane during a game between Real Madrid and Villareal. What received little press, however, was that this idea had been tried before, arguably to greater success, in Hellmuth Costard's Football as Never Before. The film, which was shot over ninety minutes in 1970 during a match between Coventry City and Manchester United, tracked George Best. It features no commentary, no Mogwai soundtrack, just Best at his best – playing football. The film is a brilliant study in movement and pace, and demonstrates how incredibly impressive Best was at his peak. It is a fantastic document of one of the greatest players of all time.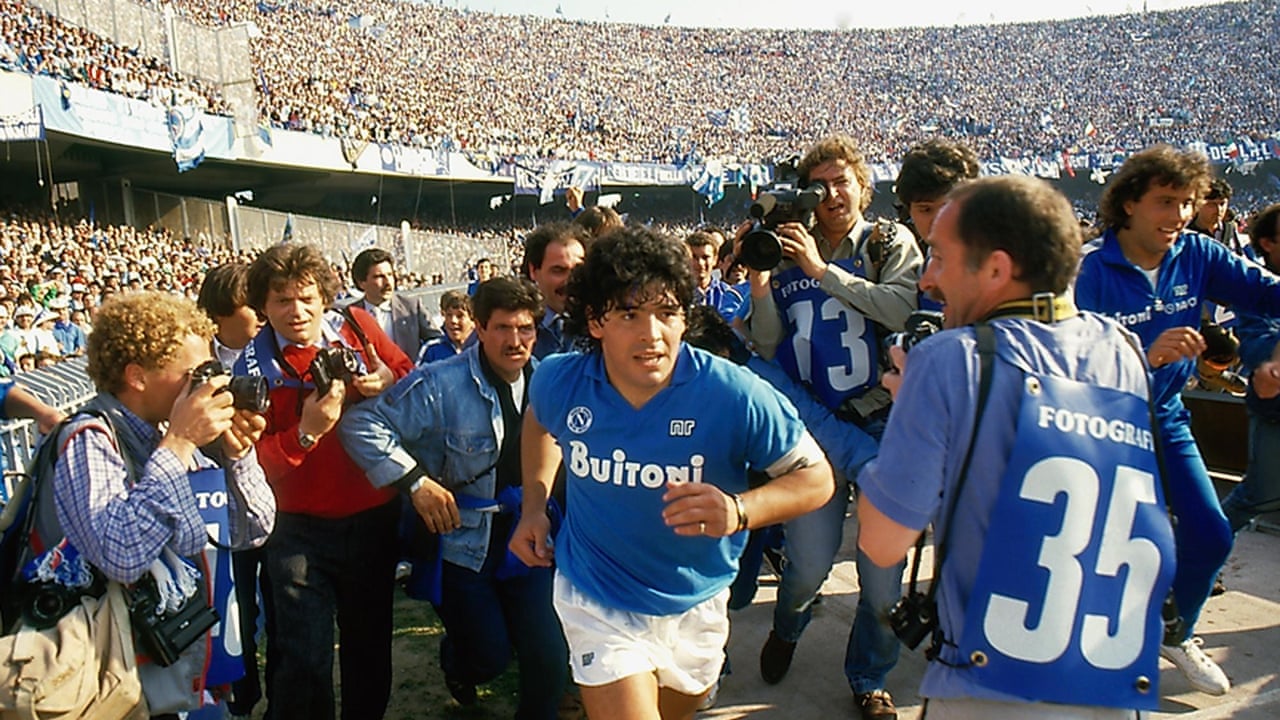 5. Diego Maradona (2019, Asif Kapadia)
From George Best to the best, Asif Kapadia's documentary charts Diego Maradona's tumultuous time at Napoli. Now hailed as perhaps the greatest of all time, Maradona here is displayed as a flawed character, whose personality and ambition match perfectly with what his new team needed. A fascinating insight into how class, money, and vice all play a massive part in football, Kapadia captures one of the most captivating moments in football history. As well, the way in which archival footage of matches is used, paired with recollections of the game, makes fixtures from decades ago feel fresh, allowing the viewer to follow the twists and turns of the game, and authentically capturing the thrill of football.
4. Sunderland 'til I Die (2018-Ongoing)
No piece of football media quite captures everything wrong with modern football quite like Sunderland 'til I Die. The Netflix original series, which only recently premiered its second season, tracks the catastrophic decline of Sunderland AFC. The documentary follows everyone involved with the club, from the fans to whoever might be the current owner. The series acts almost as an indictment of the way in which money has corrupted the game, with rare moments of hope that things might change.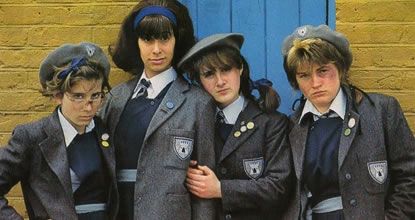 3. Those Glory Glory Days (1983, Phillip Saville)
Peter Saville's Those Glory Glory Days is perhaps a rare example of a strange genre that occupies football films, the parable film. These films, such as One Night In Istanbul (2014), tend to track a particular sporting moment, through the eyes of fictional protagonists. In Those Glory Glory Days we follow Julia (Zoe Nathenson), a sports journalist who is tracking down her childhood icons – Bill Nicholson's 1960 Spurs team. The film is a rare insight into football fans as something other than hooligans: instead, Julia and her friends are incredibly wholesome, despite being just as die hard as the cast of The Football Factory (2004), and perhaps even more so. Those Glory Glory Days is football displayed not as life or death, but instead as religion.
2. Bend it Like Beckham (2002, Gurinder Chadha)
At number two on our list is Gurinder Chadha's iconic story of Jess (Parminder Nagra), a young girl who is infatuated with football, and against her parents' wishes joins her local team. Not only is this film an insight into the women's game years before it would see any sort of proper investment, but Chadha's film is one that both completely strips away any notion of football as ruled by gender or ethnicity, whilst still exploring the game's iconography, with cameos from such greats as Gary Lineker and John Barnes. Bend it Like Beckham is a ground-breaking film that steers football away from its reputation as inherently masculine, while recognising the historic racial prejudice that is present not just in football, but in sport in general.
1 . The Football Men (1997, Hugh McIlvanney)
And finally, top of our list is Hugh McIlvanney's The Football Men, a documentary originally screened on Arena, that explores the three greatest football managers of all time: Sir Matt Busby, Jock Stein, and Bill Shankly. Growing up on the same Glasgow streets, The Football Men explores how the three managers' exceptional careers would be defined by their experience before football: a fear of poverty and a lifetime of mining driving them to success. The film is a perfect blend of social history and football legacy, and is a must watch for all fans.
---