Ahead of the Academy Awards on Sunday, some of the Flip Screen staff are sharing their predictions for Hollywood's biggest night! First up is editor McKinzie Smith, who's weighed in on some of the major categories when it comes to acting, writing, and more.
Best Costume Design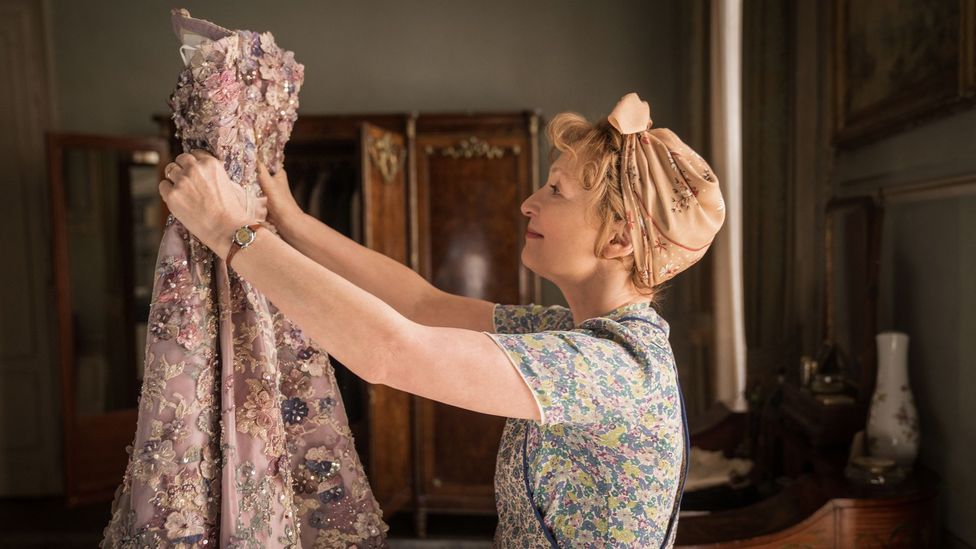 An unusually close race this year with strong entries from every nominee, I had to consider this prediction from all angles. I think the least likely win would be Babylon; to start; period costumes tend to be favorable at the Oscars, but these aren't exact recreations of vintage pieces like Mrs. Harris Goes to Paris's costumes from Jenny Beavan or Catherine Martin's work on Elvis. Recreations require a high attention to detail that the Academy loves to reward. However, Black Panther: Wakanda Forever has the first installment's Oscar as proof of favorability, in addition to having some stunning headpieces that could push it over the edge. My third eye says Mrs. Harris Goes to Paris, but I could see Wakanda Forever being a safe second pick for voters unaware that the Mrs. Harris costumes are recreations of classic Dior designs.
Best Original Screenplay
Here my intuition battles with my heart. I badly want The Banshees of Inisherin to take this one home. The script is funny and sweet and clean. Reading through it is a snappier experience than watching the film, though that isn't me being down on the film. Moreso, I was genuinely taken with a readthrough of the piece. Everything Everywhere All At Once, the script I predict actually receives the award, is impressive storytelling with a necessarily robust screenplay. Because of this, it's a clunkier read, with moments that are better expressed on screen than through description. However, I also find the dialogue more straightforward than Banshees, which may appeal to a wider audience. The bilingual aspect of the script is also a neat plus. Given that EEAAO is the juggernaut this season, I'd be surprised if it didn't win this one.
Best Adapted Screenplay
With some not-so-strong contenders in this category (I'm sorry Glass Onion, you weren't for me) and one left-field option (All Quiet on the Western Front, a dark horse pick since, sadly, foreign language films usually don't take the statue home), this one feels like a duel between Living and Women Talking. Both have done well this awards season so far, with Living picking up a BAFTA and Women Talking walking away with a Golden Globe. It seems to me, though, that Living could have this one in the bag. An adaptation of Ikiru and, in turn, The Death of Ivan Ilyich, this script had huge shoes to fill and did so successfully. Women Talking's screenplay has a lot of dialogue and it can be hard to distinguish characters from one another throughout the read. On the other hand, Living's screenplay doesn't suffer from the same issue and is quite poetic to boot.
Best Supporting Actor
Oh, Barry Keoghan. You have this one in my eyes. His tender, goofy, gut-wrenching performance as town punchingbag Dominic in Banshees is one that will easily stick with you for weeks beyond your first watch. However, I think Ke Huy Quan or Brendan Gleeson are more likely to win this year based on seniority. Quan has received a lot of buzz for his role as beleaguered husband and father Waymond in Everything Everywhere. It's a dynamic role that allowed Quan to show off his range; he hits comedic beats as smoothly as he delivers romantic lines about laundry. Given his comeback arc as an actor, it seems likely that the Academy is on his side this year. Gleeson is great in Banshees as well, fluctuating between childlike stubbornness and cold anger with ease. Both actors are completely deserving, but Quan's current success has me inclined to predict a win for him.
Best Supporting Actress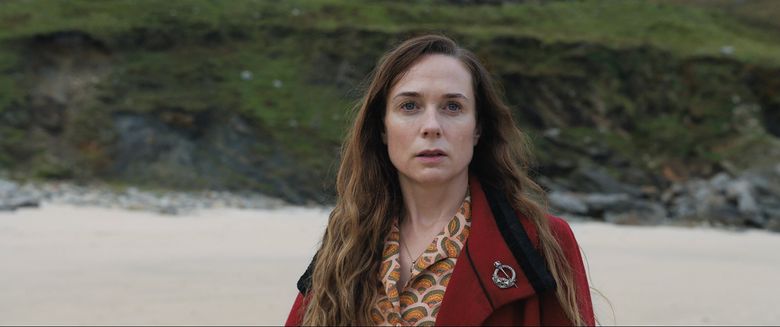 Despite her win at the Golden Globes, I actually don't think Jamie Lee Curtis has this one. The Oscars don't tend to reward comedic performances and, regardless of how overly traditional that is, I don't think it will change this year. Besides, Stephanie Hsu's turn as Joy (and "villain" Jobu Tupaki) was the standout of EEAAO for me. I'd love to see a win for her, but I think this one is more likely to go to Kerry Condon. Condon's interpretation of Siobhán in Banshees is whip-smart without lacking any pathos. You can read her life in her eyes. It's a stunning performance that the Academy would be remiss not to award.
---